About Us | AutoTeam Delaware | Wilmington, DE
Why Buy from AutoTeam Delaware?
OUR PLEDGE IS TO SERVE:
AutoTeam Delaware is committed to the philosophy of delivering excellent service. 
This standard serves as the basis of expectations for our conduct and drives our 
commitment to deliver the highest levels of care and service to our clients and 
our community. 
SERVICE IS OUR DISTINGUISING CHARACTERISTIC
EVERY CLIENT DESERVES COURTESY AND RESPECT
RELATIONSHOPS OVER THE YEARS ARE OUR GOAL
VOLUNTARY ACTS OF KINDNESS ARE APPRECIATED BY OUR CLIENTS
EVERY ASSOCIATE IS REWARDED FOR THEIR DEDICATION TO LEARN FROM OUR CLIENTS EVERY DAY
Our Business Principles
We will always focus on our clients' needs and wants and, if possible, satisfy them 100%.
We will always do the right thing, morally and ethically, for our clients and associates. 
Our primary competitive advantage is our associates' motivations and skills; we will attract and retain the best. 
We will not be satisfied with the status quo, but will continually improve; second best is not good enough.
We constantly seek to learn from our clients; we reward the clients we learn the most from.
We will always price our products and services fairly.
We are dedicated to earning the confidence of our clients for life.
We believe in community service and continually encourage and support our associates' participation.
OUR SALES DEPARTMENT OFFERINGS
Gorgeous Facilities

Personalized Sales Experiences

Great Vehicle Pricing: We monitor pricing daily so we can offer the best vehicle pricing on all vehicles

Use "Start My Deal" - Customize your payments, Checkout with PayPal

Extensive selection of New and Certified Pre-Owned Cadillac, Subaru, and Kia Inventory

Finance & Credit Experts

Home Delivery Vehicle Purchases

Clean, Safe, & Healthy Showroom Visits

Text, Chat, Message, E-Mail, Call, or simply come in: we'll communicate any way you are most comfortable for your next New or Used car purchase
OUR SERVICE DEPARTMENT OFFERINGS
FREE Vehicle Wash with most Services

FREE Loaner Vehicles for use with qualifying Services

Available Valet Pick-Up & Drop-Off Service

FREE Shuttle Service for Local Destinations

Full-Day Saturday Hours

Same-Week Service Appointments

FREE Coffee, WiFi, Television, and more for Wait Services

Competitive Service, Parts, & Accessory Pricing

Factory Trained Cadillac, Subaru, & Kia Technicians

Genuine Cadillac, Subaru, & Kia Parts & Accessories

Indoor and Outdoor Waiting Areas

Clean, Safe, & Healthy Service Visits

One of the areas top rated Body Shop and Collision Centers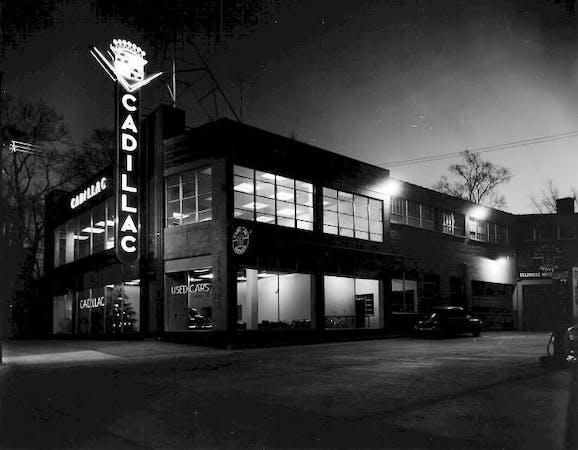 Our History
AutoTeam was originally founded in 1916 as Delaware Motor Sales Company. In 1982, the current ownership assumed control of our dealer group, now known as AutoTeam Delaware, includes Delaware Cadillac, Delaware Subaru, and Kia of Wilmington. Delaware Subaru was added in 2004, and Kia of Wilmington was added in 2009. The company has a longstanding reputation for supporting a variety of community organizations such as the Ministry of Caring, United Way, Better Business Bureau, Delaware State Chamber of Commerce and the Christiana Care Health System.
Learn more about our over 100 years of history.

About The Owner
Michael Uffner, President and CEO of AutoTeam Delaware is a former chairman of the board of directors in the Delaware State Chamber of Commerce and is a creator of the Small Business Alliance. Uffner is a recipient of the Delaware State Chamber of Commerce Marvin S. Gilman Award. Additionally, Uffner was honored at the 2011 annual National Automobile Dealers Association Convention with a nomination for the 42nd annual TIME Dealer of the Year Award.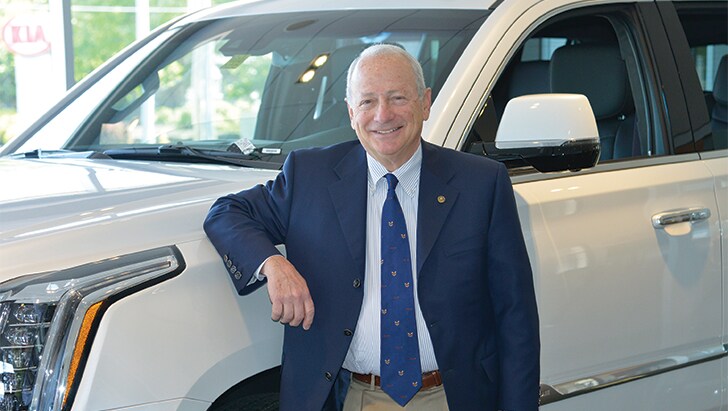 Community Involvement
AutoTeam Delaware continues to support our local community. A few of the partnerships our dealerships are most recently involved with are outlined below.
Delaware Cadillac Supports Nemours Hospital for Children Delaware
2022 marks the 5th year in a row that we have partnered with Nemours Hospital for Children Delaware through our Delaware Cadillac store to assist with their Fund Raising Efforts.  In 2022, we supported the Night with Nemours Gala Event, as we did in 2018 and 2019, and assisted with the transportation of over 600 guests from the parking area to the event area - which allowed guests to interact with the Cadillac product.  Our $10,000 contribution as a Gold Sponsor this year supports Nemour's Children's Behavioral Health Program. Nemours identified the Gala as an ideal time to raise awareness and financial support for needed expansion of their facilities to address their commitment to expanding their Behavioral Health Program.  In both 2020 AND 2021, Delaware Cadillac participated with Nemours Hospital for Children Delaware's Help Our Kids Radiothons.
ClickHere to learn more about our partnership with Nemours Hospital for Children Delaware
Kia of Wilmington Supports the United Way of Delaware
2022 marks the 10th year that we have partnered with the United Way of Delaware through our Kia of Wilmington store to assist with their fundraising efforts, where donors are entered into a drawing to win a brand new car!  This most recent fund raising year, the United Way of Delaware had over 1,500 names that the finalists were chosen from, and at $150 minimum donation per name, that's at least an estimated $225,000 that we were able to help the United Way of Delaware raise!  All of the donations from the raffle benefit the United Way's
Community Impact Fund that addresses early childhood reading, education, income, and health.
ClickHere to learn more about our partnership with the United Way of Delaware
Delaware Subaru Supports Christiana Care Health Organization
Delaware Subaru has partnered with Christiana Care's Center for Women's and Children's Health for the last 8 years as our Subaru Share the Love Hometown Charity. Our fundraising goes to the support of special needs of babies in the Neonatal Intensive Care Unit and their parents. Over the past 8 years, Delaware Subaru has given Christiana Care more than $85,000 as part of our effort to "Share the Love," which designates funds from every car sold between November and January each year to select nonprofits. David Paul, M.D., chair of Pediatrics, noted: "Generous financial and moral support from partners like Delaware Subaru gives us strength and hope for what's ahead. We truly are grateful for their ongoing support."
ClickHere to learn more about our partnership with Christiana Care
Discover Why You Should Choose Auto Team Delaware for All of Your Automotive Needs
As you search used car dealers near Philadelphia, PA, it might be important to take notice of locations that can offer you a comprehensive experience. After all, who has time to go to multiple locations for sales and service. At Auto Team Delaware, located at 1606 Pennsylvania Avenue in Wilmington, DE, we have everything you need in one convenient location near Newark, DE. Feel free to explore everything we have to offer you.
Auto Team Delaware

1606 Pennsylvania Ave
Wilmington, DE 19806


Delaware Cadillac

1606 Pennsylvania Ave
Wilmington, DE 19806


Delaware Subaru

1717 Pennsylvania Ave
Wilmington, DE 19806


Kia of Wilmington

1603 Pennsylvania Ave
Wilmington, DE 19806

Visit us at: 1606 Pennsylvania Ave Wilmington, DE 19806
Schedule an Appointment at Auto Team Delaware
* Indicates a required field