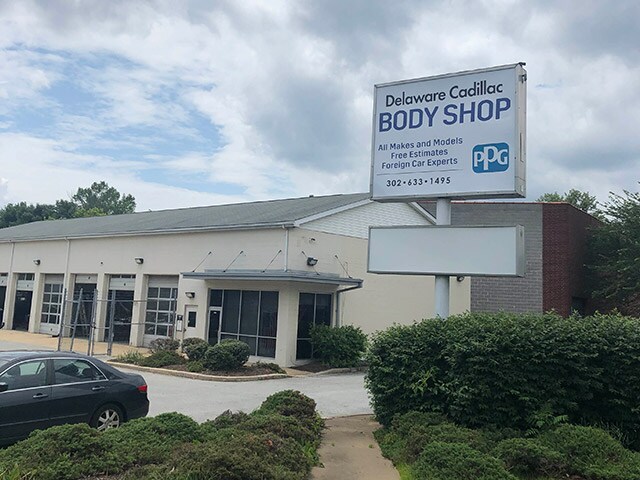 Our Delaware Cadillac Body Shop Provides an Unrivaled Service Experience
 
We are THE Direct Repair Body Shop Facility for over a dozen local and national Automobile Insurance Companies.
 
We offer free service estimates. Just bring your car in and we will take care of the rest.
 
We are trained to work on ALL makes and models.
 
We have one of the highest quality repair reputations in the area.
 
We are a General Motors Certified and Trained Repair Facility, a Subaru Certified Collision Center, and a Lexus Certified and Trained Repair Facility.
About Us
Our Auto Team Delaware dealership group includes Delaware Cadillac, Delaware Subaru, Kia of Wilmington, and Delaware Cadillac Body Shop. In addition to being a General Motors Certified and Trained Repair Facility, we meet all requirements as a Subaru Certified Collision Center, and a Lexus Certified and Trained Repair Facility. We also meet many other vehicle manufacturer requirements.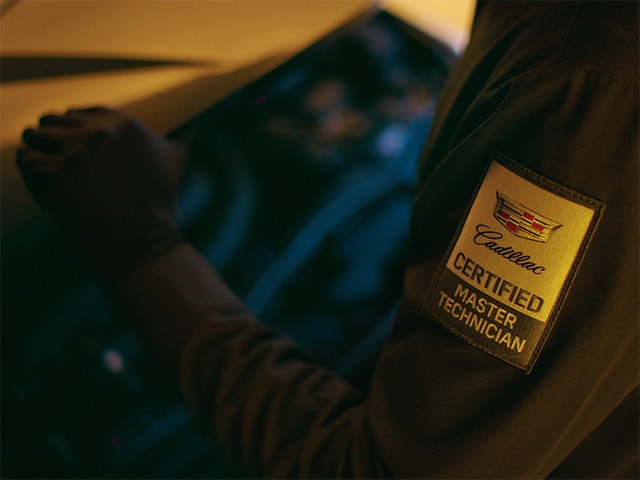 Schedule an Appointment
* Indicates a required field
What to Expect
Few used cars today have traditional body frames. They instead rely on frame and body systems made up of many seemingly minor parts. These "minor parts" make up important safety features commonly called "crumple zones". Fixing them properly after an accident requires high-tech solutions.
Our body and paint shop in Wilmington has made an enormous commitment to ensure our highly skilled ASE and I-CAR certified associates have the tools they need to do the best job possible.
Two machines costing more than $30,000 each help ensure that no damage to your vehicle is overlooked. A sonar array positioned beneath the vehicle feeds information to a computer that compares it to factory specifications. This computer flags any variations to ensure your car is put back the way it should be.
The FREE initial evaluation of your vehicle will be prepared using the latest in computer-assisted estimated systems. Digital photographs accompany the estimate, which are transmitted electronically to your insurance company; eliminating delays in processing your claim. Estimates are merged into a sophisticated system that tracts every part of an increasingly complex process; alerting management of any potential problems that may arise (parts ordering, repair, detailing, ect.).
We understand your vehicle and all of its technical systems. We want you to feel as good about your vehicle as you did the day you drove it off the lot. Our certified service technicians have the knowledge and skills needed to restore your vehicle just like new!
Our ASE Certified Master Technicians are trained to work on nearly all makes and models.
We are the Body Shop for your car.
We work with your insurance to make sure you get everything you need repaired and covered. With specific training certifications from 
Cadillac
, 
Subaru
, 
Kia
, 
GMC
, 
Chevrolet
, 
Buick
 and many others you can also have added peace of mind that we're doing everything that a factory-authorized body shop would do and will keep your vehicle's value and repairs at the highest level.
Accidents happen, and as your insurance company's authorized body shop in Wilmington, DE, you know that the work will be done properly.
Whether your vehicle has a scratch, ding, or you have been in an accident, we have the tools and expertise needed to work on your vehicle.
We can handle everything from paint touchup to bodywork.
We are a Certified Subaru Body Shop.
We are a Green Facility
We use 100% water-borne paint for all of our refinishing paints. We have eliminated the use of oil-based paints. What's good for your vehicle is good for the environment!
Contact Body Shop
* Indicates a required field