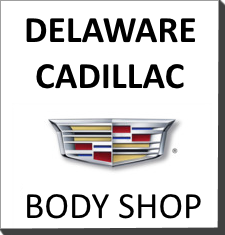 Delaware Cadillac Body Shop provides an unrivaled service experience.

            - Our technicians are trained to work on all makes and models.

            - The direct repair body shop facility for over a dozen local and national insurance companies.        

            - We offer free repair estimates, just bring your car in.  We will take care of the rest.

            - Delaware Cadillac Body Shop is a General Motors Certified and Trained Repair Facility.

            - We have one of the highest quality reputations in the area.
                                         We are also a Certified Trained Repair Facility for Kia, Lexus, and Subaru